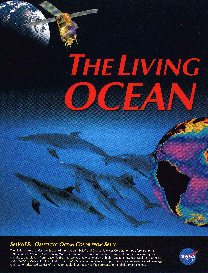 SeaWiFS Project
Studying Ocean Color From Space
Teacher's Guide with Activities
NOTE:The information and activities in this guide are related to the poster, The Living Ocean (WAL-145, February 1994). The poster is available electronically (700kbytes) by clicking here.
Photo Credits:
CZCS Image- NASA;
Dolphins - © Howard Hall;
Design - Internetwork Inc.

The materials presented below were prepared for teachers of grades 9-10 by NASA's Office of Mission to Planet Earth's Education Office and were published in publication EP-307.

More information:


gene carl feldman (gene@seawifs.gsfc.nasa.gov) (301) 286-9428