Ocean Planet Customized Tour: Page 15 of 21






1 2 3 4 5 6 7 8 9 10 11 12 13 14 15 16 17 18 19 20 21
---
The text on this site is presented as an archival version of the script of "Ocean Planet," a 1995 Smithsonian Institution traveling exhibition. The content reflects the state of knowledge at the time of the exhibition, and has not been updated.
---

---
Congested Coastlines
Almost half of all construction in the U.S. during the 1970s and 1980s took place in coastal areas. §
America's coastal population will grow to more than 127 million people by 2010--an increase of more than 60 percent in only fifty years §.
Coastal development harms natural coastal ecosystems and produces pollution that endangers marine wildlife.

Barrier-island development crowds New Jersey's Island Beach State Park
Coastal development does have down sides: more and more roads, water, and sewer facilities must be built, all of which are susceptible to storm damage. Shoreline erosion often follows, lowering water quality and reducing wildlife habitats.
photo © Robert Perron


Close-up View
Barrier beaches take a beating
On much of the U.S.'s Atlantic and Gulf coasts, barrier beaches shield the mainland from storms, rising sea level, and erosion. These flood-prone and easily eroded barriers have become some of the country's most valuable real estate. § To protect developed barrier beaches, we build seawalls and jetties, and haul in more sand, but these solutions are expensive and usually temporary, and often worsen erosion problems §.

A nor'easter tore through barrier-island housing
Westhampton Beach, New York, 1992 Since 1982, federal subsidies, including federal flood insurance and grants for infrastructure, have been prohibited by law on designated barrier islands and beaches §.
photo © Robert Perron



Key Biscayne, Florida, then and now

A photograph taken in the 1950s or 1960s shows a bare beach, but the man holding the photograph stands on the last vacant lot in the same area, in March1984.
photo © José Azel/Aurora

Rescue Attempt
Action Plan Cleans Up Mediterranean
By the mid-1970s the heavily populated coastline of the Mediterranean Sea was a mess: tar balls washed up on beaches, and raw sewage contaminated coastal waters. §.

In 1975, eighteen countries bordering the sea adopted the United Nations-sponsored Mediterranean Action Plan to reduce land-based sources of pollution throughout the region. §.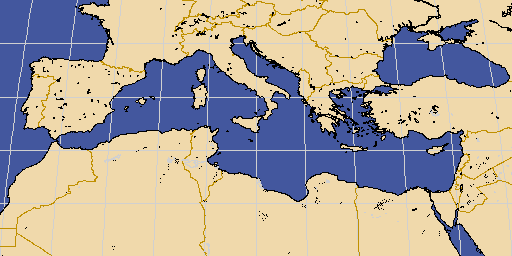 Mediterranean watershed
More Information:

Ocean Planet Exhibition Floorplan


gene carl feldman (gene@seawifs.gsfc.nasa.gov) (301) 286-9428
Judith Gradwohl, Smithsonian Institution (Curator/Ocean Planet)